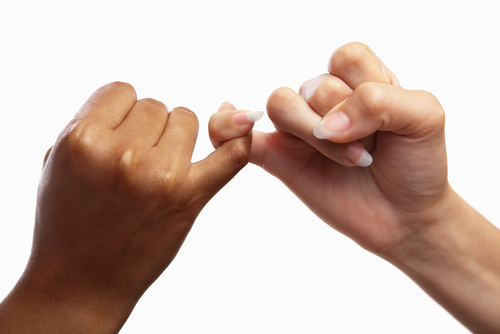 The start of a new year—the suspense and anticipation of what the new year may bring. WOW this is exciting!!!
For me, it is just like the first day back to school. Imagine it's September. You're moving into the next grade with new teachers, new friends and new subjects—can you feel it?
It is with that same excitement that I would get into my goals for the year. I loved to set goals in January. It wouldn't be uncommon for me to have 9-12 pages of goals for the year.
I had a goal for everything: mental, spiritual, physical, family, marriage, friends, trip, business, financial, home improvement, self improvement, +++. It was awesome and still puts a smirk on my face today…
But as it goes, many goals were unmet and would float around in my head, using up energy and sucking joy out of my life.
Then I found a new mind set. Rather than setting goals, a better way to get stuff done is to make a promise and keep it. So I became a promise maker and a promise keeper.
Think about it, how many times have you seen people in your life "come good" on their promises, but hold their goals "loosely"?
Here's how it works:
1) Don't make a promise I am not going to keep.
2) Do not start any project unless I promise I am going to finish it.
3) Don't give myself too many options (rather than making a mistake, the brain chooses to do nothing—choose one thing, finish it, and move to the next).
4) Hire trustworthy people. When I work with people I don't trust, I work a lot harder (control freaks take note...it's about trust).
5) Things I "Should Do" (a goal) versus Things I "Must Do" (a promise). When my brain is weighed down with too many "shoulds", it reduces my effectiveness, ability to finish the tasks at hand and it diminishes my aliveness. I use my brain for processing, not storage. For storage, write it down in a journal, phone, laptop or iPad.
Wishing you the very best for you and your family this new year!!
Larry & Marlene
PS - I love this thought: PRAY as though it depends on God and ACT as though it depends on you!