This December was a first for Marlene and I—something we had been thinking about for years, but always put it on the back burner. The dream was to give ourselves permission to totally disengage for a few weeks—rent a condo in Mexico and just live there. We had done the all-inclusive Mexican vacation before, yet we wanted to experience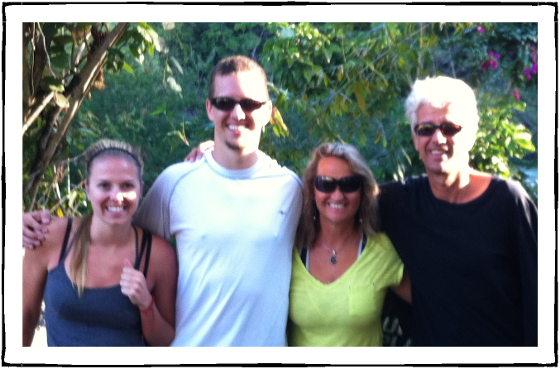 what it would be like to do a Mexican getaway where we would do our own thing. We would cook our own meals, jump into our own car and go to that small surfing town we always want to go and check out that fishing village, hit this beach one day and another beach the next day.
This was going to be a getaway were I wasn't going to be taking a lot of work with me. A trip where I was not going to justify my time away by spending a certain number of hours per day on work, writing or thinking about business...to actually disengage.
Here is what happened. In the past we had an "interest" to do this, yet this year rather than just being interested, we committed to do it. Our motivation came from some of our clients. We had seen a number of our friends and clients, our age, deal with health issues. Some battles were won, and some were lost, which got us thinking—why wait? At first, I had a 1/2 dozen reasons...
...wait until I am older
...wait until I am retired
...wait until business slows down
...wait until business picks up
...what if this…
...what if that...
In the end, we gave ourselves permission to start crossing off a few more things on our list and do them before we physically may not be able to or even want to do them any more—and then live with regret.
We had a great time—lots of sun, fun, food, and exploring.
Feeling blessed and thankful!
Your friends in the business,
Larry and Marlene
PS—Here is my question to you, right now do you have a dream that you have not given yourself permission to do? What have you been holding back on? Once you give yourself permission to go for it, then you will figure out how to make it reality.