Dear Friends,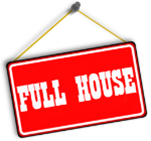 Just a quick note to let you know how we might help you or someone you feel comfortable introducing to us.
Nine years ago we had helped clients, I'll call them Jim & Barb, purchase a basement entry home in Abbotsford for themselves and their 2 kids. Since then, their needs had changed adding 5 foster kids to their family and more space was needed. Jim, Barb and the kids were feeling squeezed.
That's when we received a call from Jim. There was a larger home on 3 acres that was just put for sale with a huge shop – it was the perfect setup.
Marlene showed it to Jim & Barb and put them in touch with our mortgage broker. Within a day, Marlene had written an offer and negotiated a great price for Jim & Barb. All that was left was to sell their current home.
We had already completed our Pin Point Market Evaluation, so all that was needed was to sign the paper work, prepare their home for showings and take pictures for our internet marketing campaign.
It was a mad house at Jim & Barb's place for almost a week – pressure washing, cleaning, replacing broken garage doors, bark mulching and de-cluttering. During this time we were already pre-marketing their property and working on calling Realtors and buyers who may consider Jim & Barb's place.
Thanks to our Marketing Campaign, we had 17 showings within the first day that we made Jim & Barb's house available for showings, and by the end of the day we had 3 offers! After all the negotiations, we accepted a cash, non-subject offer – Sold!!
In the end, Jim & Barb said that they were surprised I was able to negotiate perfect dates, and even more money than they thought their house was actually worth.
Congrats Jim & Barb!
Your friends in the business,
Larry & Marlene
Re/Max Little Oak Realty
604-859-2341
PS Who is the next family you know who is bursting at the seams and needs a new home with more elbow room just like Jim & Barb? 1) Pick up your phone, 2) Dial our number 604-859-2341, and 3) Introduce us to your friends and how we can best help them. Thanks for not keeping us a secret.