Dear Friends,
Just a quick note to let you know how we might help you or someone you feel comfortable introducing to us.
Past clients, I'll call them Roger and Eve, recently introduced us to Roger's brother Don and his wife Hanna who were thinking of selling their acreage. Don's job was in Vancouver and spending 3 hours on the road every day for the past 30+ years was—"TIRING" to say the least!
After reviewing current market prices with Don and Hanna, they told me that if we could negotiate a price that was even "close" to the target price that we were forecasting for their home, Don was going to take early retirement and would downsize to a small acreage somewhere in "Tim Buck Two".
We put the property for sale, and through our marketing efforts had a few offers from 2 "international investors". BUT their offers were to say the least, difficult, and "NOT IMPRESSIVE".
While we were dealing with these offers we kept marketing and showing the property and landed 2 more offers at the same time, creating the auction effect! In the end we were able to sell Don and Hanna's property for over the asking price and negotiated perfect dates for them.
The day the sold sign went up-I got a call from Don...I DID IT –HANDED IN MY NOTICE-I QUIT-I'M OFFICIALLY RETIRED.
Wow, early retirement and a nice healthy "Nest Egg" in the bank for the future. Way to go Don and Hanna, Marlene and I look forward to dropping by for a visit and checking out the house you bought (a log house on 2.5 acres for under $300,000).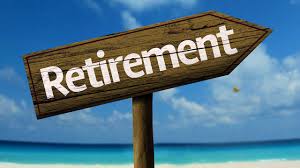 PS-If you have a friend considering the possibility of early retirement, give us a call. With today's market prices, we have helped a number of clients make the dream of a early retirement a reality.
Your friends in the business,
The Siebert Team
Re/Max Little Oak Realty
604-859-2341