Dear friends,
Just a quick note to let you know how we might help someone you introduce to us.
Recently clients, I'll call them Jim & Dolly, had called us to help them with their housing ideas. They were living in East Abbotsford in a Sandy Hill basement entry home for the past 10 years, but now were considering a move to Central Abbotsford.
Their son was a talented football player (I think he is probably scholarship material) & with Mouat's great football team/coaching/track record, they felt he would have more opportunities at Mouat, but they didn't want the cross boundary hassle.
Jim & Dolly's daughter was in middle school and was psyched on going to a new school and being closer to a lot of her friends.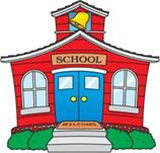 Second to that, Jim & Dolly would be saving 20 minutes of driving time on their daily commutes.
After getting in touch with our mortgage broker, Jacquie Claggett, they found that they could use some of the equity from their current house to buy their next home at how much they could comfortably afford.
Then, when they found out they could rent their current house at a rental amount that would cover the existing mortgage (and their new mortgage payments on their next home would be even less than what they were paying currently because of the great interest rates)...we had motivated buyers!
Marlene used our "Market Watch" system (daily emails of all the hot new listings… in their price range & location) and we were under way. Marlene loves to help buyers with their list of "must haves", "wants" and "needs"… and for Jim & Dolly… there were some location specifications that made things just a little more interesting. Let the shopping begin!
One of the homes on the "Market Watch List" was a beautiful 4 level split with a really private treed backyard in a sought after Central Abbotsford location where you could see the neighbours had real pride of ownership of their homes.
It was the perfect home for Jim & Dolly and their family and since this home had just been reduced in price, it was in the affordability range where they could update it with flooring, paint & décor of their choice.
After writing an offer & a few counter offers to fine tune the purchase contract, Jim & Dolly were celebrating the purchase of their next home.
Congratulations… we wish you 10 more years of joy in your new home.
Your Real Estate Consultants for life…
Larry & Marlene Siebert
PS. Who is the next person you know thinking of making a move that could use some solid time tested coaching? Give us a call and introduce them to us (604-859-2341). We would love to serve them with the same World Class Real Estate experience that Jim & Dolly received.