Dear Friends,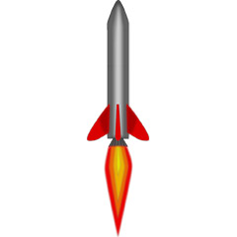 Just a quick note to let you know how I might be able to help someone you refer to us.
Recently some of our clients , Terry & Kelsey, referred their mom & dad, Garry & Debbie, to us. They had their home for sale for the last 3 months with another realtor - having showings… but no offers.
They were tired of always having their home in "show condition" with no action when other properties around them were selling… so they invited me to their place after their home was no longer for sale.
They had a really nice 2 storey home on a private treed lot in a great neighborhood. I asked them about their housing goals, plans and what was important to them. I showed them how we worked, our marketing system and based on what they saw… they were excited to work with our team… as their previous realtor had not provided so many of the services our marketing campaign offered.
We discussed price… reviewing similar properties that were available in the area & had a long hard look at what was. With our 3 Option Pricing System, Garry & Debbie chose a price that would work for them & the timing they wanted(a one month sale).
We took pictures of all the special features of their property and sent out emails to all the Abbotsford, Mission & Maple Ridge realtors. We had, through our teams marketing efforts, one offer within the first week. And although it was full price… it was subject to the sale of a fixer upper. We were concerned about tying up the property with a home that wouldn't sell and we chose to keep looking for another offer.
Just days later… we found another Realtor/Buyer that had sold their home and needed a quick completion. These buyers were wanting our home as much as we wanted to sell it. Within an hour of presenting the offer… all the details had been worked out & Garry & Debbie's home was sold… within $3,000 of the asking price... Garry & Debbie said, "A lot of people make promises but don't follow through! Together we chose a one month price and you did what you said you would do – you and your team were focused like a heat seeking missile and sold it in 18 days."
Congrats Garry & Debbie… Marlene & I wish you the very best!
Your Friends in the Business,
Larry & Marlene
PS. Who is the next person you know… that doesn't just want to be "For Sale"… but wants their home sold? Marlene & I would love to serve them with the same World Class Real Estate Experience Grant & Diane received.