Dear Friends,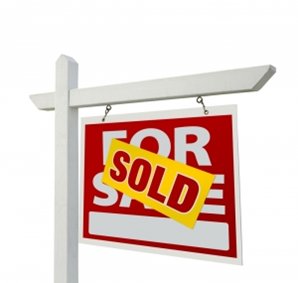 Just a quick note to let you know how we might be able to help you or anyone you feel comfortable introducing to us.
Recently, I received a call from Les & Lynette Lambert. They were introduced to us by two of their relatives, who we had helped sell and buy homes with great results, and now it was their turn to look at the retirement stage of their life with a newer home that would have a basement suite for Les' mom.
They had invited me to their place to give them an idea of things to do, and things not to do, to get their property to showcase for selling.
After all the fixes were done, we met again and discussed 3 pricing options to choose from depending on the speed of sale required and timing of which seasonal market they wanted to sell in.
In their price range & location, buyers were expecting a basement suite, and in Les & Lynette's home, it would be difficult to suite. So we knew we had our work cut out for us.
Within the first 2 weeks, we had accepted an offer, but the buyers' financial picture was not what they said it was – No Sale.
We continued to market the property with more than a dozen showings within the next week, and again negotiated another offer.
We asked all the questions we could about the buyer and their financial picture to ensure we had a real offer, but after a week, the Realtor conveniently was not available and there was trouble again.
Then it happened! Through our marketing, we connected with a Realtor who was looking just for what Les & Lynette had. Time was running out for the buyer as they had sold their home and needed to move-in within 6 weeks.
We negotiated the contract, and by agreeing to the dates, Les & Lynette received a premium for their home…SOLD!
Now it was shopping time! In the following week, Marlene showed Les & Lynette the top 15 homes that matched their criteria. They narrowed it down to a nice newer home in a great location with the perfect suite for their mom.
Congratulations Les & Lynette!
Your friends in the business,
Larry & Marlene
Re/Max Little Oak Realty
604-859-2341
PS – Give us a call if you, or anyone you know, are looking to enter the retirement stage of your life 604-859-2341.