Dear Friends,
Just a quick note to let you know how we might be able to help you or anyone you feel comfortable introducing to us.
Recently, clients, I will call them Bill & Barb, asked us if we could give them an idea of what their home, with a view, was worth. They were already retired and it was time to downsize and bank some of the equity they had sitting in their house.
After doing all the research on the property we got back together with Bill & Barb. They chose the price, gave me the keys and said, "Sell it while we are gone—we are off to Palm Springs for a month."
Do you ever have it where things just work out perfectly? Using our 94 step marketing campaign we had 22 showings in the first 4 weeks and it was showing #22 that landed the offer.
We emailed the contract to Bill & Barb, and followed up with a number of phone calls and counter offers in between Bill & Barb's tennis games, bike rides and rounds of golf.
Then came the call they were waiting for, "Congratulations!! It's sold!!"
When Bill & Barb got back from their Palm Springs getaway, Marlene took them shopping to look at townhomes and high-rise apartments that had views.
After viewing over 19 properties, Bill & Barb found the perfect place they could call home, and here is the neat part, they were able to put almost $300,000 into the bank after they purchased.
No more yard work, cleaning the gutters, trimming the trees, cleaning the windows—it's time to travel! I believe this is what they mean by The Golden Years!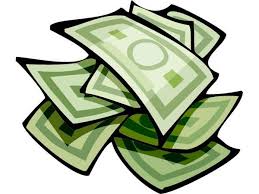 Congrats Bill & Barb!
Your friends in the business,
Larry & Marlene
Re/Max Little Oak Realty
604-859-2341
PS - What could you do with $300,000 cash? If it is time to retire or downsize, and pocket some of the equity in your home to enjoy while you have your health, then give us a call. We know how to make that dream a reality! Call Larry or Marlene at 604-859-2341.